Intentional advertising unlocks subscriber revenue potential
Unique interest profiles that reflect true intent
Understanding intent means knowing what people will find relevant at a particular time. Context (activity, location, time, device) and individual preference (short- and long-term interests) decide what content, offers or advertisements a user will engage with or respond to.
HeyStaks builds intent-rich preference profiles of mobile subscribers so advertisers can target relevant ads at the right audience. Pseudo-anonymous profiling means user privacy is preserved.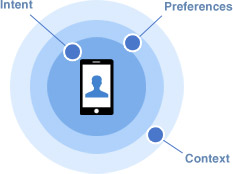 Recent Resources
Free downloads of our whitepapers
Mobile, Social Search

A case study

An examination of how collaboration and social signals can enhance mobile search.

How Operator-Branded Search can help Mobile Operators OTT the OTT

Proprietry search solutions can be a key piece of VAS strategy for mobile operators.
HeyStaks Platform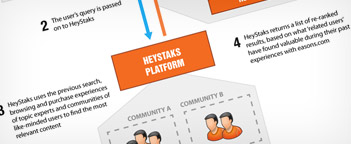 The flexible HeyStaks API architecture takes in search activity and context signals and builds a model of intent-rich community preference. This model drives more relevant recommendations and a better user experience.
Other Solutions
In addition to intentional mobile advertising, HeyStaks community profiling powers:
Our tailored search result lists boost relevance and click-through by up to 60%

HeyStaks helps educators and students collaborate to achieve better outcomes
Latest Blog Post
Our most recent video gives a quick overview of our newest solution for mobile operators – Intent-Based Advertising. It explains how HeyStaks helps operators to get to know their customers better by identifying intent signals from search data. It also shows how operators can use this intelligence to develop sustainable new revenue streams at a…