Intentional advertising unlocks subscriber revenue potential
Unique interest profiles that reflect true intent
Understanding intent means knowing what people will find relevant at a particular time. Context (activity, location, time, device) and individual preference (short- and long-term interests) decide what content, offers or advertisements a user will engage with or respond to.
HeyStaks builds intent-rich preference profiles of mobile subscribers so advertisers can target relevant ads at the right audience. Pseudo-anonymous profiling means user privacy is preserved.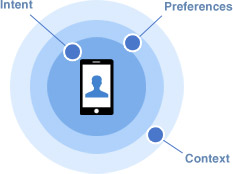 HeyStaks Platform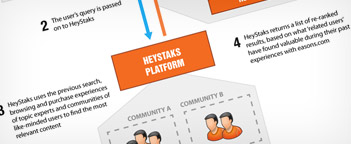 The flexible HeyStaks API architecture takes in search activity and context signals and builds a model of intent-rich community preference. This model drives more relevant recommendations and a better user experience.
Other Solutions
In addition to intentional mobile advertising, HeyStaks community profiling powers:
Our tailored search result lists boost relevance and click-through by up to 60%

HeyStaks helps educators and students collaborate to achieve better outcomes
Latest Blog Post
We're back with our bi-monthly rundown of conferences, summits and events happening around the world during May and June 2014.  At this time of year, the events circuit has really got back into full swing… its clear to see from the list below that there is no shortage of events taking place around the globe….