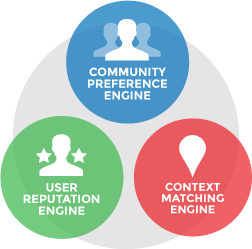 The HeyStaks Discovery Platform
Expose user intent from search activity
By analyzing the search and browsing activities of users, HeyStaks algorithms identify communities of like-minded people.
HeyStaks processes context signals, like time and location, to add context to these communities. Experts with high reputation on search and browsing topics are also identified. The result is a search profile that reflects the actual intent of users.
Recent Resources
Access valuable resources for free
Webinar: How to Unlock Revenue Streams from Subscriber Data

Dr. Maurice Coyle explores opportunities to monetize search data.

Mobile, Social Search

A case study

An examination of how collaboration and social signals can enhance mobile search.
HeyStaks for Advertising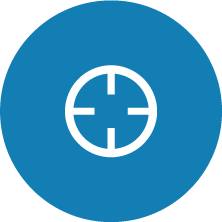 The key to successful advertising is accurate, timely targetting. By understanding their intent, HeyStaks makes the advertisements that a user sees more relevant. Users are more likely to engage with these ads, which increases the value for advertisers.
HeyStaks for eCommerce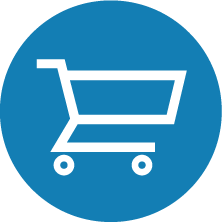 HeyStaks enhances search for eCommerce stores by delivering personalized, relevant listings. The product that the current shopper is most likely to buy appears at the top of the list. This increases conversions and results in a better overall experience.
Latest Blog Post
Update – November 3rd: The latest version contains an full, updated printable version of the Web Summit Schedule for all three days. The Web Summit 2014 is fast approaching, and it will be even bigger than ever before. Taking place over three days (November 4-6 2014) in Dublin's RDS, it will see hundreds of luminaries from…
Please select your sector so we can tailor our site to your needs.