Update – October 16th: The latest version contains previews of a hand-picked selection of speakers at the Web Summit.
---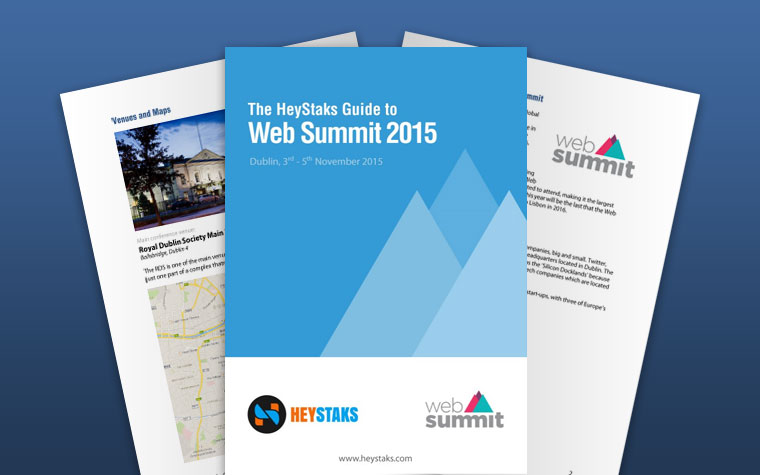 The Web Summit 2015 is fast approaching, and will be the last to take place in Dublin before it moves to Lisbon next year. Taking place over three days (November 3-5 2015), it will see an estimated 30,000 people descend on Dublin's RDS to see hundreds of luminaries from the world of technology take to the stage.
We're pleased to tell you that we're continuing our annual trend of creating the HeyStaks Guide to Dublin Web Summit, which you can download below for free. It has everything from networking tips, to speaker profiles, to practical information on visiting Dublin.
---
Enter your email address to be sent a download link for the free HeyStaks Guide to Web Summit 2015
---
Here's a taste of what's inside our free guide:
An overview of the Web Summit, the venue and Dublin in General
Info and maps of the venue.
Information on travel and getting around.
Previews of a hand-picked selection of speakers at the Web Summit – Added in v1.1
Essential networking tips for the Web Summit.
Some recommendations of our favourit restaurants in Dublin (to suit all budgets).
Information on connectivity at the Web Summit
A list of useful websites, apps and phone numbers.
So what are you waiting for? Complete the short form above to download the free guide!